Drive OTR Antenna
311229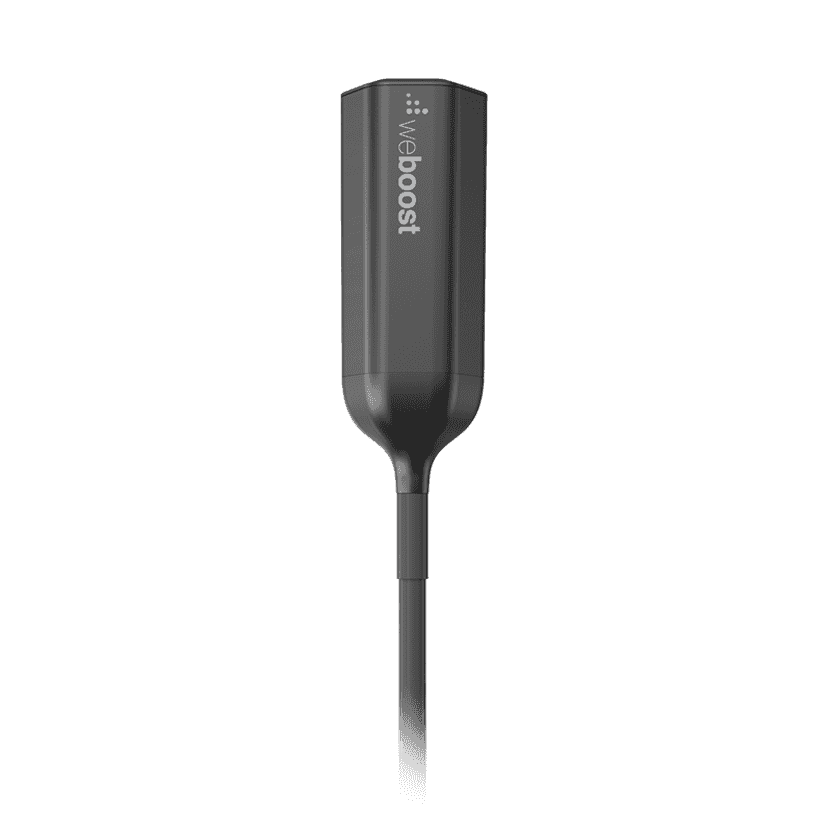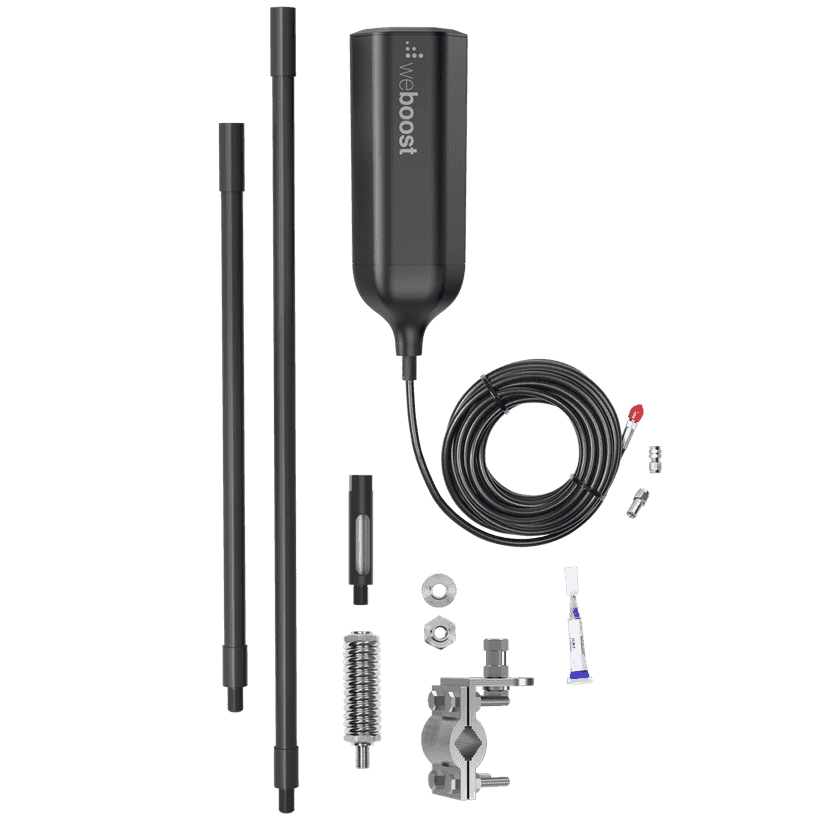 Height adjusts from 7.5" up to 40"

Rated for off-road and outdoor use

Designed for use with Drive Reach and Drive Reach OTR

Ideal for semis, fleet, overlanders
Product Highlights

13" and 18" mast extensions for increased height

3-way antenna mount to easily fit on semi-trucks

Spring base to resist high winds and tree branches

Durable construction repels rain, snow, and heat

Specs
The Drive OTR Antenna is a versatile, high-gain omnidirectional trucker antenna made for weBoost in-vehicle boosters. Notable for its customizable installation options and separate mast extensions, it's capable of extending its height from 7.5" up to 40" for optimal range.
With its 13" and 18" mast extensions, 3-way antenna mount, SMB-to-SMA adapter, spring base, and threadlocker, the Drive OTR antenna easily fits semi-trucks, fleet vehicles, or overlanders.
The Drive OTR antenna's all-weather, all-terrain construction meets current U.S. Military 810H and NEMA IP66 standards. Our most durable antenna yet is resistant to high wind gusts, low tree branches, rain, dust, dirt, and more. Additionally, the improved low-loss antenna cable optimizes performance on the road for all carrier networks and devices.
In the box
Drive OTR Antenna w/13" and 18" mast extensions

3-way antenna mount

Spring base

Threadlocker

16-ft. low-loss antenna cable; featuring SMB-to-SMA Male adapter
How it works
Outside antenna pulls in cell

signal from the closest tower.

Booster amplifies the signal

received by outside antenna.

Inside antenna distributes this

new signal throughout vehicle.