Trusted by
First
responders
to keep call signals
strong
Drive Reach OTR Fleet | 651254
Email me this page
Features
Reaches cell towers up to 74% farther then the Drive Reach OTR Fleet
Modular antenna adjusts from 17"-45"
Compatible with CB-antenna mounts
Works with ELD, cellular telematics, etc.
How It Works
Signal boosters increase cell signal by collecting signals with a powerful antenna, delivering those signals to the booster, amplifying the cell signals so your devices receive them, and delivering your device's boosted signals back to the cell tower.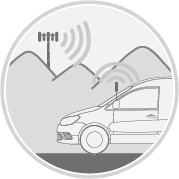 Outside antenna pulls in cell signal from the closest tower.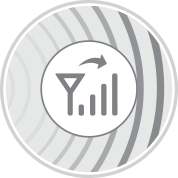 Booster amplifies the signal received by outside antenna.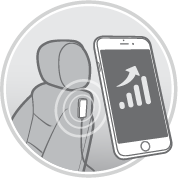 Inside antenna distributes this new signal throughout vehicle.
Specs
Model Number:
651254
Frequency
Band 12/17
700 MHz
Band 13
700 MHz
Band 5
850 MHz
Band 4
1700/2100 MHz
Band 25*/2
1900 MHz
Impedance
50 Ohm
Max Gain
50 dB
Power Req
5V / 4.5A
Connectors
SMB
Dimensions
6 x 4.5 x 1.5 in.
Weight
1.80 lbs
Price
$ 749.99
In the box
Each device comes with everything you need for a complete installation. You can also pick up extra parts to extend your installation, if you need help, just give us a call.

Drive Reach booster (651254)

OTR Truck edition antenna

Slim Low-Profile Antenna

12V Hardwire Power Supply

Mast Extensions (x2)

Coax Cable Side-Exit Adapter

Antenna Spring Base

Cable Adapter

Thread-Lock Packets
Resources
Review Snapshot
---
Q&A
Showing 10 out of 0 Questions
This is a consumer device.
In Canada, BEFORE USE you must meet all requirements set out in ISED CPC-2-1-05.
You MUST operate this device with approved antennas and cables as specified by the manufacturer. Antennas MUST be installed at least 20 cm (8 inches) from any person.
You MUST cease operating this device immediately if requested by ISED or a licensed wireless service provider.
warning
E911 location information may not be provided or may be inaccurate for calls served by using this device.