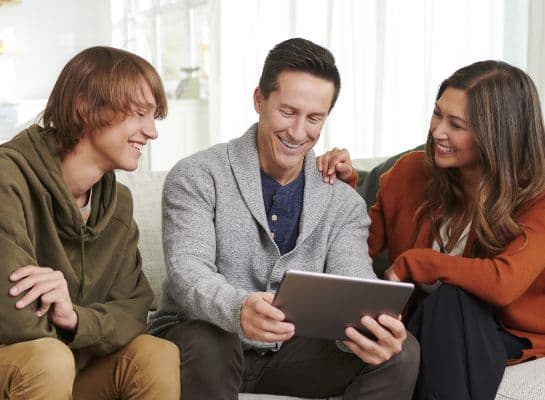 Certified Refurbished Overview
Get an industry-leading cell signal booster for your home or vehicle, and save some money, too. Each certified refurbished weBoost product is inspected and backed by both a 30-day money back guarantee and a 1-year warranty.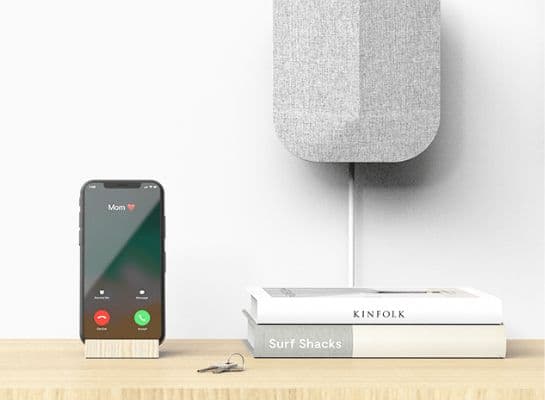 Why Buy weBoost Certified Refurbished
All weBoost certified refurbished products are inspected and tested by our engineering and manufacturing teams who design and assemble weBoost products. If necessary, our expert teams replace booster parts and ensure they're user-ready upon delivery. Every certified refurbished device from weBoost comes packaged with all necessary cables and accessories. And just like all new weBoost products, certified refurbished boosters are backed by our stellar support team who are happy to help with any questions you may have.
Improve Your Cell Phone Signal
Whether you're at home, work, or on the road, cell phone signal boosters from weBoost help you stay connected. Our cell signal boosters make slow data and dropped calls a thing of the past. Find the best cell phone signal booster to fit your needs today.
Cell Phone Signal Booster FAQs


What is a cell phone signal booster and how does it work?
A cell phone signal booster picks up and amplifies signal from outside cell towers and broadcasts the enhanced signal for use by your smartphone, tablet, and other cellular-enabled devices. A booster helps you stay connected in locations where signal is weak with three components:
1) The outside antenna, typically mounted on the roof of your home or vehicle, pulls signal from nearby cell towers inside to the booster.
2) The booster receives and amplifies the signal, and then sends the boosted signal to an inside antenna.
3) The inside antenna broadcasts the amplified signal for use by your phone and other cellular devices.


Why do I need a cell phone signal booster?
A signal booster is great to have when you are experiencing slow data speeds, dropped calls and low bars. Obstacles like proximity to cell towers, construction materials, terrain and physical barriers, and weather can cause bad cell signal in your home or vehicle.


How do I choose the best cell phone booster for me?
Choosing a cell phone booster that will fit your needs begins with determining where you want to improve cell signal strength. From studio apartments in busy cities to countryside homes in rural areas, weBoost offers a variety of in-home cell signal boosters. If you want to improve cell signal while on the go, you can choose from our wide selection of vehicle cell signal boosters for cars, SUVs, trucks, RVs, and fleets.


What is the best mobile cell phone signal booster for cars?
Reliable cellular connectivity is vital when you're on the road. Depending on your unique needs, weBoost offers the following product recommendations: Drive Sleek is the ideal single-user mobile cell signal booster. It's designed for any phone, between 5.1" and 7.5" in length, that fits within its adjustable cradle. Drive Reach RV is the best portable cell signal booster for camping.
For use when parked or on the go, the device boosts signal for multiple users and cellular devices. Drive Reach is our most powerful mobile signal booster that reaches the farthest cell towers in remote areas. It delivers the strongest cell coverage while on the road.


What is an indoor cell phone signal booster?
An indoor cell phone signal booster amplifies signal inside your home or office, so everyone can enjoy faster data speeds and fewer dropped calls. Depending on the size of your home, weBoost offers three products designed to fit your unique needs. The weBoost Installed | Home Complete amplifies signal in an entire home, the Home MultiRoom boosts signal in up to three rooms, the Home Studio provides coverage for up to one room.


Does a cell phone antenna booster work with different carriers and mobile devices?
Yes. weBoost cell boosters work with all U.S carrier networks and boost signal for all mobile phones and cellular-connected devices.


What is the best cell phone signal booster for rural areas?
Cell phone reception is often weak or nonexistent in remote locations that are far away from cell towers. weBoost cell signal boosters can improve cell signal in your rural home or while driving in remote areas. The weBoost Installed | Home Complete and Drive Reach are the best options for rural areas.


Will cell phone signal boosters that work on 4G also work on 5G?
Yes. weBoost signal boosters are 5G ready and will continue to amplify cell signal for all mobile phones and cellular devices for the next decade and beyond.