Trusted by
First
responders
to keep call signals
strong
Drive Reach Fleet | 650254
Ideal for:
Car, Truck, or RV
Email me this page
Product Description
Using our most powerful, in-vehicle cell signal booster yet, the Drive Reach Fleet by weBoost raises the bar on fleet connectivity by optimizing vehicle tracking and driver communications.
With a game-changing 29.5 dBm in uplink-output power, Drive Reach delivers the strongest cell signal possible on all available network speeds. Drivers and passengers alike experience fewer dropped calls, better voice quality, greater hotspot capability, and faster internet connectivity. Drive Reach Fleet also allows dispatchers and fleet managers to stay in contact in weak-signal areas. Uses a high-performance NMO antenna which requires professional installation.
Drive Reach Fleet is compatible with all cell phones, tablets, hotspots, and cellular-connected devices.
Features
29.5 dBM uplink-outpower power for unparalleled range.
Custom Drive Reach mounting bracket with Velcro-backing.
Rugged 4G NMO antenna (requires professional installation.)
2-year manufacturer's warranty, 30-day money-back guarantee.
Benefits
Get signal 60% farther from closest tower than previous boosters.
Allows for secure placement of booster underneath the driver's seat.
Withstands harsh elements to offer durability and optimal coverage.
Helps ensure customer satisfaction on every Drive Reach purchase.
How It Works
Signal boosters increase cell signal by collecting signals with a powerful antenna, delivering those signals to the booster, amplifying the cell signals so your devices receive them, and delivering your device's boosted signals back to the cell tower.
The outside antenna reaches out to the cell tower to access voice and data signals.
The booster receives the outside signal from the outside antenna.
The booster amplifies the outside signal up to 32x, and sends it to the inside antenna.
The inside antenna broadcasts the boosted signal inside the vehicle.
Specs
Model Number:
650254
Frequency
Band 12/17 700 MHz
Band 13 700 MHz
Band 5 850 MHz
Band 4 1700/2100 MHz
Band 25*/2 1900 MHz
Max Gain
50 dB
Power Req
5V/ 4.5A
Connectors
SMB
Dimensions
6 x 4.5 x 1.5 in
Weight
1.80 lbs
Price
$ 749.99
In the box
Each device comes with everything you need for a complete installation. You can also pick up extra parts to extend your installation, if you need help, just give us a call.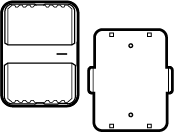 The Drive Reach Fleet

4G NMO Antenna

Indoor Antenna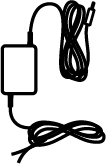 Hardwire Power Supply

¾-inch NMO Mount with 14 ft. Cable

6 ft. RG58 Extension Cable

Hole Drilling Protective Tape

O-ring Sealant
Resources
Review Snapshot
---
Works better then I thought would
I got this because I work I. West Texas and New Mexico oil filed. There was a lot and I mean a lot of dead zones about here for att. Now this didn't clear up 100% of those spots but I get services in about 70% more area then I did. Great customer service helping me work through some bugs. Would buy again in heart beat.
Bottom Line Yes, I would recommend to a friend
Was this review helpful to you? Yes: 0 No: 0
Submitted 5 months ago
By Nicholas
From Granbury Texas
Works pretty good, when it works.
I installed this on a 2005 KW T800, the outside antenna is on the far back center of the sleeper, the inside antenna is on the dash, as far apart as possible, and the unit stops working and the red light comes on very often. Customer service has not been a lot of help, just saying separate the antennas more, which isn't possible. The description also made it sound like it would boost signal for the whole interior of the vehicle, but you have to be very close to the antenna for it to work. When it does work, it works pretty well, I do have service in places that no others do. I planned on putting these in our whole fleet (5 semi trucks and 2 pickup trucks), but I will not be spending the money on anymore.
Bottom Line Yes, I would recommend to a friend
Was this review helpful to you? Yes: 31 No: 7
Submitted a year ago
By Mike
From Portland, OR
Q&A
Showing 10 out of 11 Questions
This is a consumer device.
In Canada, BEFORE USE you must meet all requirements set out in ISED CPC-2-1-05.
You MUST operate this device with approved antennas and cables as specified by the manufacturer. Antennas MUST be installed at least 20 cm (8 inches) from any person.
You MUST cease operating this device immediately if requested by ISED or a licensed wireless service provider.
warning
E911 location information may not be provided or may be inaccurate for calls served by using this device.