Get better cell signal wherever you are.
Ready to end dropped calls?
Start here: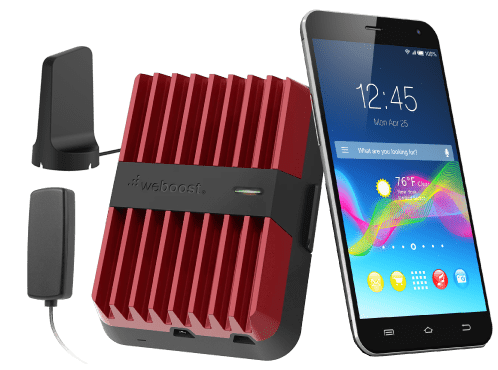 100% Guarantee —  2 Year Warranty. 30-Day Money Back Guarantee. Customer Support 6 Days a Week.
How it Works
Home & Office
Vehicle
The booster's antenna reaches out to the cell tower to access voice and data signals.
The booster receives the outside signal from the outside antenna.
The booster amplifies the outside signal 32x, and sends it to the inside antenna.
The inside antenna broadcasts the boosted signal to devices inside the home.
Where do you need to improve your cell signal?
Car, Truck, Fleet & RV
Please select your type of vehicle:
Home & Office
Please select the area you want to cover:
View more Signal Boosters
Best Selling Boosters
Government regulations in the Canada prohibit boosting a particular frequency used by some of the Sprint network.
Most Sprint customers still see performance improvement from weBoost signal boosters.