High Gain LPDA Antenna
311228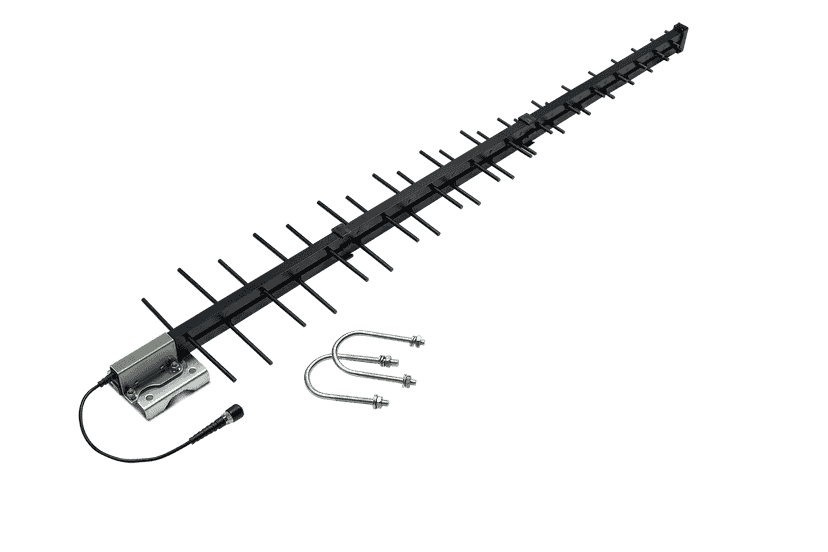 In the Box
Versatile, all-weather directional antenna
The High-Gain LPDA Antenna is made exclusively for commercial-grade WilsonPro amplifiers; regarded for its rugged, all-weather construction, high performance, and tilt-swivel bracket.
Versatile and powerful, it works on all worldwide cellular bands for voice and data; including LTE, CDMA, GSM, UMTS, and AWS. Designed to fit 1.5"-2" pipe/mast on a building's exterior, the High-Gain LPDA Antenna is easily adjusted to point in the direction of nearby cell towers.
The High-Gain LPDA Antenna has an N-Female connector, comes with mounting hardware and works with WilsonPro amplifiers. It features a 2-year manufacturer's warranty.
Key Features
44" directional waterproof antenna for all-weather use
Optimizes signal by pointing directly at nearby cell towers
Uses as tilt-swivel bracket for easy yet precise adjustment
Works on LTE, CDMA, GSM, UMTS, and AWS cell bands
Designed for building exterior installation; direct at cell tower for best signal
Simple install kit with tilt/swivel bracket for 1.5" to 2" diameter pipe/mas
High gain antenna for WilsonPro cellular repeater/boosters