Home 4G
470101 (DISCONTINUED)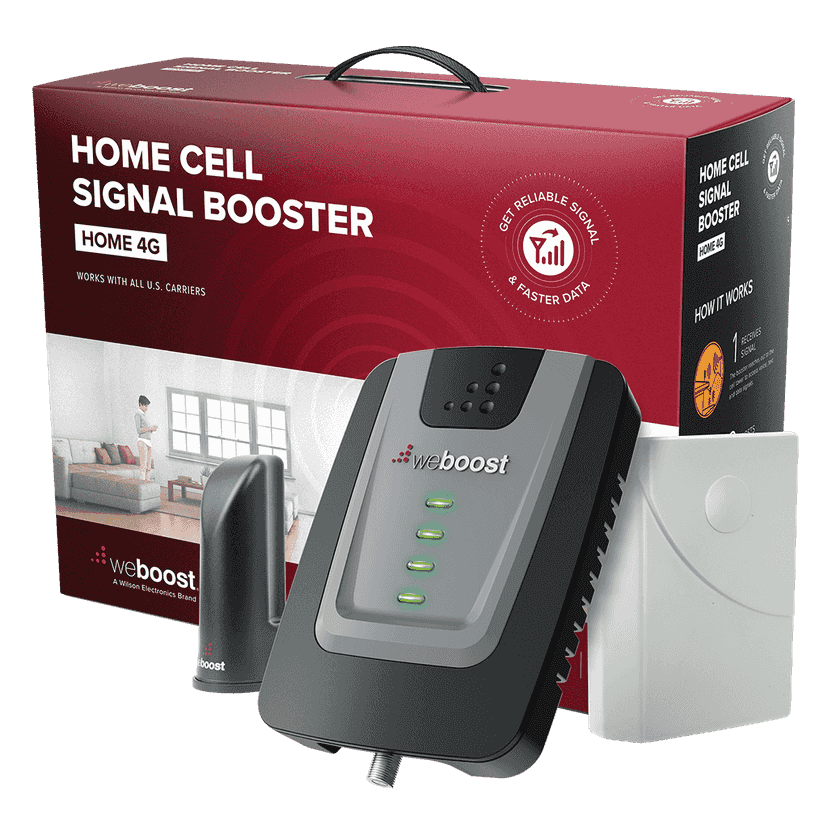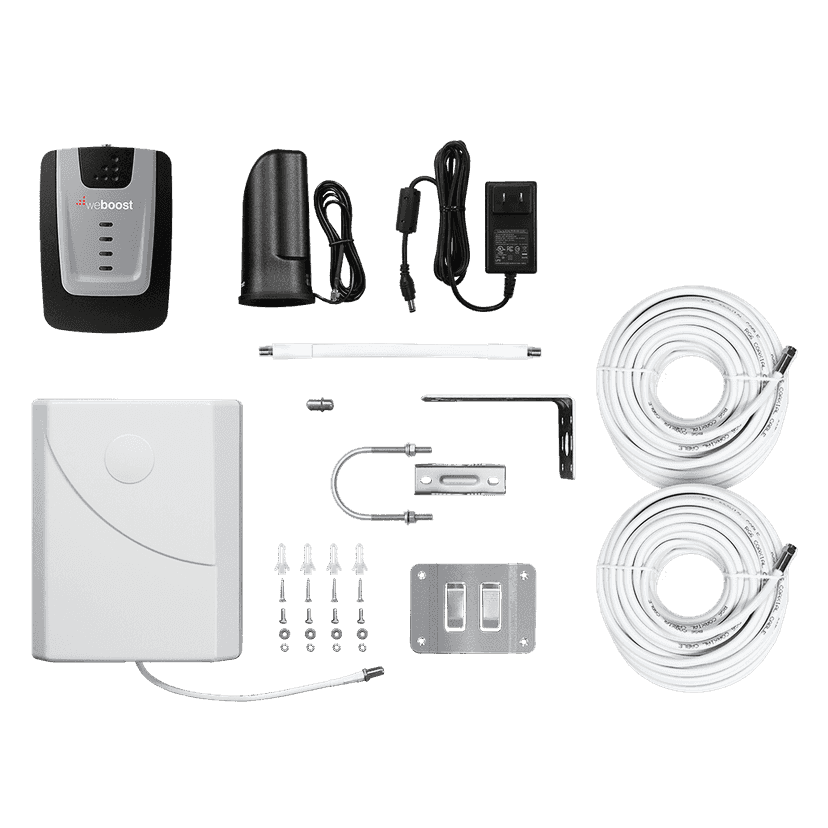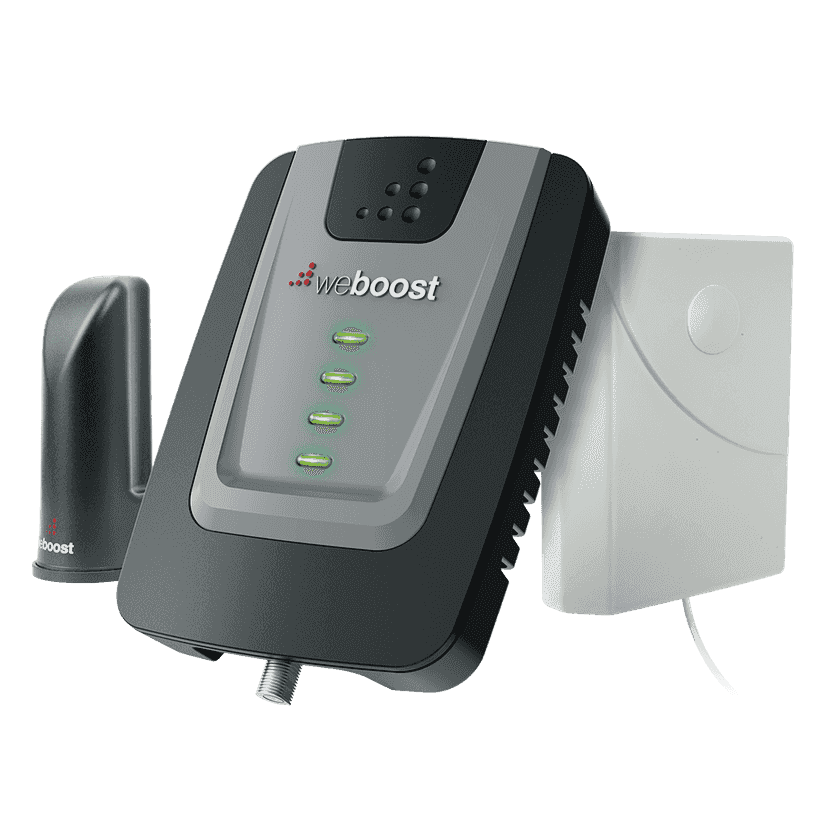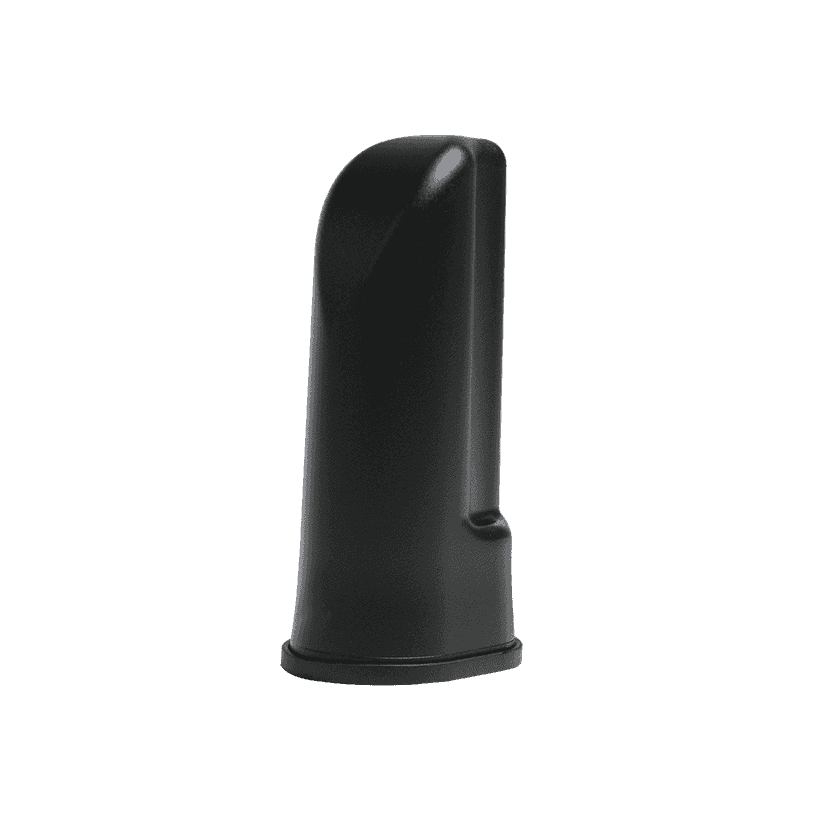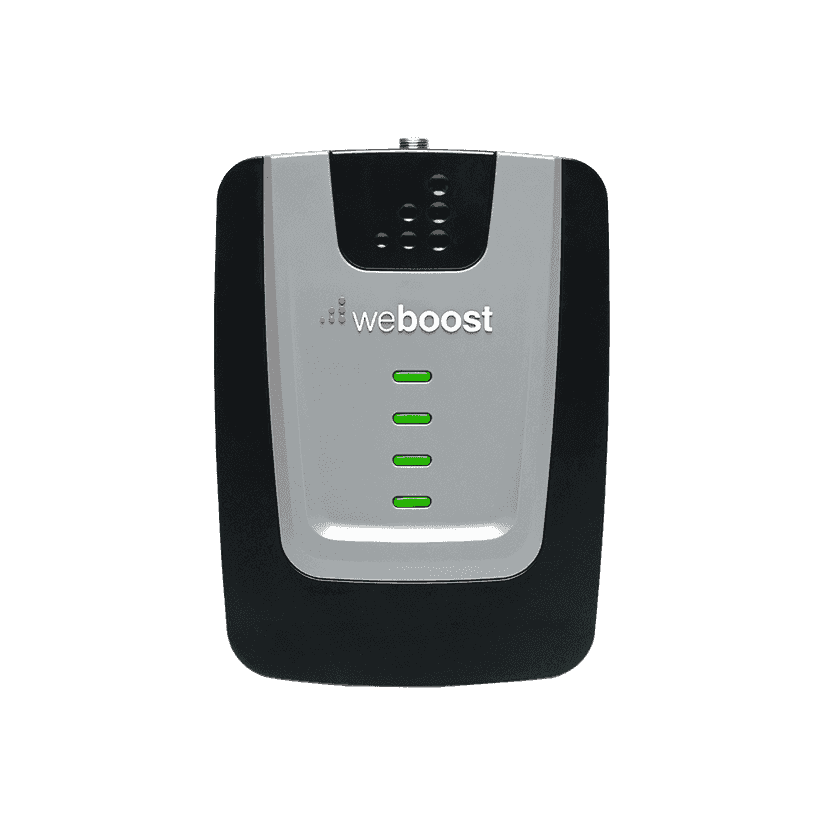 In the Box

470101

Home 4G Booster

314473

Outdoor Panel Antenna

950630

30' White RG6 Low-Loss Cable

301211

Desktop Antenna

850012

Power Supply
Check out the new version of this product the
weBoost Home Room.
Home Room is our standard multi-user cell signal booster for residential use. It's designed to increase cellular connectivity and signal strength for one room or up to 1,500 sq. ft.*
Capable of reaching far away cell towers, the Home Room improves coverage inside a small home or apartment; featuring an outside antenna that can easily mount on a deck railing.
Home Room works on all US carrier networks and is compatible with all phones and cellular devices; simultaneously providing multiple users with fewer dropped calls, better voice quality, uninterrupted streaming capability, faster internet speeds, and more.
*May vary depending on outside signal conditions.
?
5G Ready - weBoost boosters will work for the next decade and beyond.
**For information on Connect 4G specs and the installation guide, please see below.