Fleet-trusted and road-tested nationwide
Offering proven solutions for in-vehicle cell signal enhancement.
See our fleet solutions ❯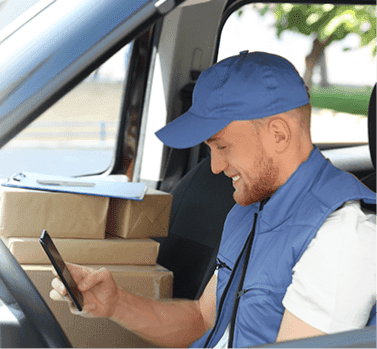 Better cell connectivity means better fleet security, productivity, and ROI.

Money-back guarantee
Enhanced coverage allows for optimization of cellular-based fleet-tracking & GPS systems.

Manufacturer's warranty
With its built-in encryption, all data transfers and transactions are secure on a cellular network.

Customer service support
Works with all cell phone and cell-connected devices on all U.S. carriers. FCC-approved.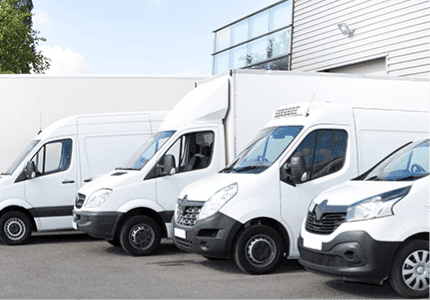 With over 2.1 million products sold to improve cell signal coverage and over 50 patents on the industry's most innovative technology, weBoost is the undisputed leader in fleet connectivity solutions for all vehicle weight classes (1-8).
How weBoost cell phone signal boosters work

In your home

In your vehicle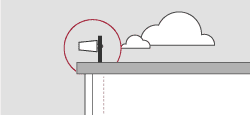 1
OUTSIDE ANTENNA
The outside antenna communicates back and forth with nearby cell towers.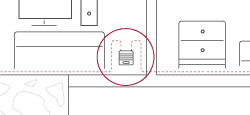 2
BOOSTER
The signal booster amplifies any cell signals it receives from the outside antenna.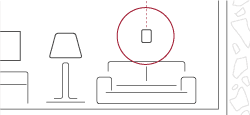 3
INSIDE ANTENNA
The inside antenna broadcasts these signals for use throughout your home.

WATCH VIDEO
: How weBoost works
Fleet Solutions

Drive Reach Fleet
SKU 470254

Farthest from tower

Fixed Antenna

Drive Reach OTR Fleet
SKU 471254

Farthest from tower

Adjustable antenna
Drive X Fleet
SKU 473021

Farther from tower

Fixed Antenna
Drive X OTR Fleet
SKU 474021

Farther from tower

Adjustable antenna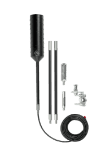 OTR Antenna
SKU 304415
Optional antenna
Drive Reach Fleet
Requires professional installation
Durable, permanent-mount NMO antenna

Hardwired power supply for added reliability

Optional OTR Truck Edition antenna upgrade

5G Ready for the next decade and beyond
Drive Reach Fleet is our most powerful multi-user in-vehicle cell signal booster, reaching cell towers up to 74% farther than the Drive X Fleet. With its high-performance NMO antenna, Drive Reach Fleet offers the best solution to keep drivers and crews in 24/7 contact with dispatch or fleet managers and to improve cell connectivity and tracking.

It also delivers unparalleled uplink-output power; up to 29.5 dBm. Drive Reach Fleet works on all U.S. carrier networks. It's compatible with all phones and cell devices as it simultaneously supports multiple users.
EMAIL US FOR DETAILS ❯

View spec sheet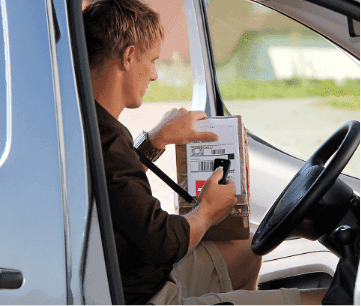 Why choose weBoost?

Extends battery life
Our solutions are hardwired for theft prevention and added reliability. Better cellular GPS and tracking means fewer lost drivers or vehicles across the nation.

We fix more than signal
By providing access to reliable cell signal in rural and urban settings, our boosters give drivers greater peace of mind in any emergency situation.
Works with all devices
Better on-time performance and low amortized equipment costs over the life of a vehicle. No subscriptions or monthly fees; just a one-time purchase.

We started everything
Our products are proudly designed and assembled in the U.S.A. We offer a 2-year manufacturer's warranty along with 30-day money-back guarantee on fleet products.
Success Stories


Just the ability to sit in the truck and be able to call the hospital, there are medical controls, so if we have questions as EMS providers, we can call them and get guidance. And so being able to have that booster just to get a call out is nice. It's allowed us more opportunities to improve patient care.
MATT CHAMPAGNE, EMS and Lisbon Volunteer
Fire Department Lieutenant
Read more >